Duration
Complete in 2 years, or up to 4 years
Interior decorating is the profession of designing and decorating interiors with colour schemes, flooring materials, furniture, artwork and accessories.
Create amazing interiors by applying principles from the basics of design to colour theory. As you explore the fundamentals of design, gain the skills and knowledge to decorate any room with style and confidence. Whether you're looking to indulge your love of home decorating or gain skills to apply to a career, our dedicated instructors with experience in the design industry support you in developing practical, hands-on decorating skills.
Develop your creativity and eye for design while learning best business practices. Learn how to take function, esthetics and budget into consideration when selecting materials such as window treatments, countertops and flooring. In your final project, present a decorating plan that highlights your new skills, including drawings, documentation and developing an overall concept.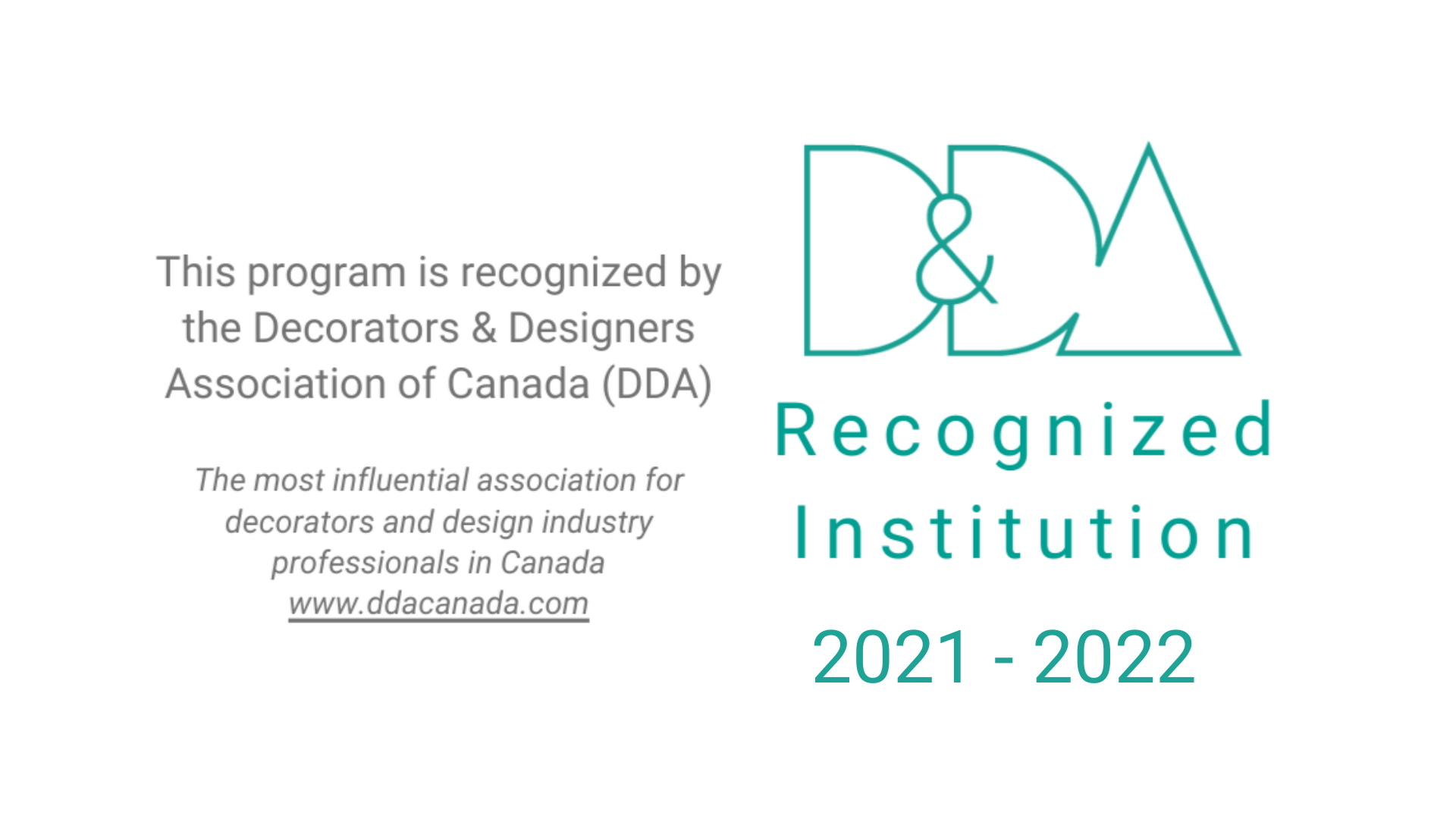 Highlights and benefits
Earn a recognized credential | Enhance your career prospects
Become career-ready | Prepare for a career as an interior decorator
Enhance your life | Develop your personal and professional skills
Real-world knowledge | Learn from experienced industry professionals
Online delivery | Enjoy the flexibility of online learning and complete this program from anywhere
Course schedule by semester
Fall
(Sept. - Dec.)
Winter
(Jan. - April)
Spring/Summer
(May - Aug.)
Introduction to Interior Decorating, Part 1
ON
ON
ON
Introduction to Interior Decorating, Part 2
ON
ON
ON
Interiors Past and Present
ON
ON
ON
Colour and Light in Interior Decorating
ON
ON
Perspective Drawing
ON
ON
Materials for Window Treatments and Soft Furnishings
ON
ON
ON
Materials for Surface Finishes
ON
ON
Role of the Interior Decorator
ON
ON
ON
Interior Decorating: Advanced Topics
ON
ON
ON
We strongly recommend completing the courses in the order presented above.
Legend
BL: Blended (Online & Classroom)
CL: Classroom
FT: Fast Track
ON: Online
IDS: Independent Study
P: Practicum
This schedule is subject to change. Courses start on various dates within each semester. Fall schedule and registration is available in June; Winter schedule and registration is available in November; and Spring/Summer schedule and registration is available in March.
Program questions?