Conservatory Orchestras, Ensembles & Choirs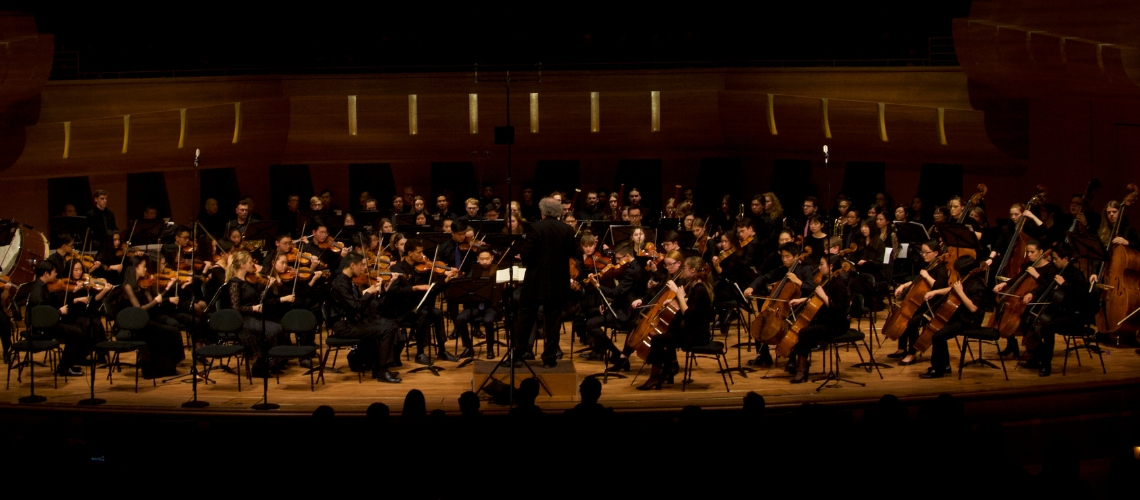 Conservatory orchestras, ensembles and choirs
Let your inner performer shine and build a life-long love for music and performance by joining one of the Conservatory's orchestras, ensembles and choirs.
The Conservatory's wide range of orchestras, ensembles and choirs offer musicians of all ages and levels the opportunity to explore the arts and fine tune their skills playing in a group setting.
Playing music in a group setting is fun and energizing, especially for students who don't yet feel confident or have an interest in performing solo. This is a great way to expand repertoire and engage in performance elements in a comfortable environment.
Programming is taught by highly skilled and experienced instructors with a focus on level-appropriate tone, technique, listening and performance skills.
What's the difference
Orchestras — Large instrument groups that are arranged and perform just like a professional orchestra. These are audition-based programs
Instrument ensembles — Small instrument groups that are arranged by age and skill level to perform different styles of music for fun based on students' level of play and interest. This is a great option for students who aren't comfortable or interested in performing solo
Choirs — Vocal groups arranged by age and skill level to perform choral music
Highlights and benefits
Learn to perform — Experience performing live and receive coaching in a fun, supportive group setting whether you've never once stepped on stage or are a seasoned performer
Make connections — Build friendships with other passionate musicians who share similar interests and abilities
Improve musicianship — Develop your musical abilities and learn new skills and techniques amongst your peers
Build confidence — A supportive, encouraging environment helps prepare you to confidently step into the spotlight
Find the right fit for you
Required fields are indicated by .