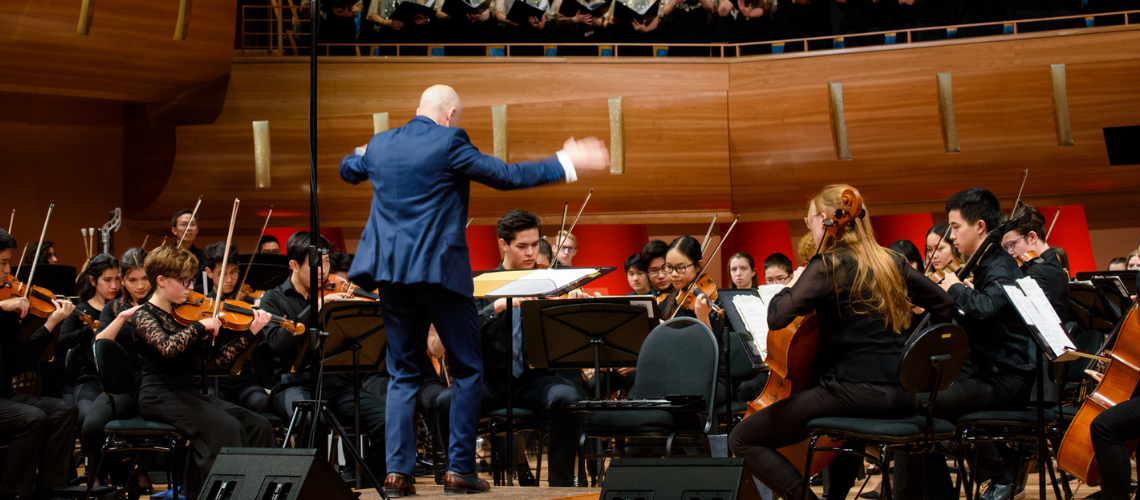 Explore the art of choral conducting through specialized workshops and seminars, hands-on practicums, engaging masterclasses, score study and receive instruction from professional musicians.
The Advanced Performance Program (APP) Choral Conducting Certificate is for musicians looking to explore the art of choral conducting in a supportive and collaborative environment. Students will spend time developing as an artist and as a music scholar, learn how to structure effective rehearsals, communicate through gesture and more.
The Choral Conducting Certificate program including coursework and masterclasses run on Wednesdays from September to May. Please note that the Ensemble Conducting Practicum may take place on an alternate day.
APP students receive daily access to practice studios in our world-class facility. To graduate with an Extension Certificate, APP students must successfully complete all required courses.
Required courses
Elective courses
The APP Program offers a discounted rate (not included in the APP tuition) for elective courses. Elective courses such as music literacy, improvisation and independent study are available to APP students. See course list for more information.
Audition requirements
See details below or visit the program area page for complete audition requirements.
Tuition and scholarships
Get the latest information on tuition fees and scholarship opportunities.