Format
8 required courses (140 hours)
Duration
Complete in 1 year, or up to 3 years
Technical writing involves writing about a specific subject that requires explanation, direction or instruction in publications such as reports, manuals and standard operating procedure guides.
Gain practical knowledge and experience to enhance your skill set in technical writing, whether you are looking to earn a credential for professional development or embark on a new career. Using technical information, create clear, concise, correct and cohesive communications in print and online for target audiences.
Combine the skills of effective communication with practical experience using the latest tools and technology. Explore common types of technical communication, such as manuals, guides and design specifications. Learn how you can apply a systematic approach to creating technical documents from complex information. Gain writing skills for a variety of formats and hone your writing process. Identify and apply appropriate styles of writing for specific technical communications purposes, such as reports, procedural manuals and online documents.
Develop intermediate skills to create professional-looking documents, including how to use features and templates to create and format documents with more complex layouts. Examine key components of structuring policies and procedures. Build your editing skills with hands-on exercises. Explore characteristics of digital media and how they relate to information and site architecture, and examine the steps to developing a robust site structure.
To be successful in this program, a Grade 12 level of proficiency in written and spoken English — and intermediate skills in Microsoft Word and Windows — are strongly recommended.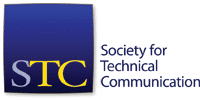 Highlights and benefits
Earn a recognized credential | Enhance your career prospects
Enhance your life | Develop your personal and professional skills
Real-world knowledge | Learn from experienced industry professionals
Gain hands-on experience | Demonstrate workplace competencies to potential employers
Online delivery | Enjoy the flexibility of online learning and complete this program from anywhere
Course schedule by semester
Fall
(Sept. - Dec.)
Winter
(Jan. - April)
Spring/Summer
(May - Aug.)
Foundations of Technical Communication
ON
ON
ON
MS Word for Technical Writers and Editors
ON
ON
ON
Creating Publications
ON
ON
ON
Preparing Policies and Procedures
ON
ON
ON
Editing for Technical Writers
ON
ON
ON
Information Architecture
ON
ON
ON
Project Management for Technical Writers
ON
ON
ON
Creating Training Manuals and User Guides
ON
ON
ON
Legend
BL: Blended (Online & Classroom)
CL: Classroom
FT: Fast Track
ON: Online
IDS: Independent Study
P: Practicum
It is strongly recommended that the first three courses are taken in the order indicated above. The remaining courses can be completed in any order.
This schedule is subject to change. Courses start on various dates within each semester. Fall schedule and registration is available in June; Winter schedule and registration is available in November; and Spring/Summer schedule and registration is available in March.
Program questions?