Format
4 courses (32 to 48 hours each)
Duration
Courses run for 8 to 12 weeks
Cannabis education covers the skills, knowledge and best practices for succeeding in the cannabis industry, including a strong focus on regulatory compliance.
Gain the specialized skills and knowledge to work in the growing cannabis sector with our Cannabis Education courses. As the industry is predicted to reach a peak of $9 billion in annual sales by 2026, trained professionals are in high demand.
Online courses are taught by practicing industry specialists and position you at the forefront of this booming business. Developed in consultation with MRU's Cannabis Industry Advisory Board, the curriculum has a strong focus on understanding and complying with the Cannabis Act regulations. The online delivery provides the flexibility to work while building skills and knowledge to further your career.
Our four newly revised courses — Quality Assurance in the Cannabis Industry, Commercial Cannabis Production, Cannabis Marketing in the Retail Sector and Retail Cannabis Management— focus on best practices and regulatory compliance, which are critical factors in the industry. Since they are developed with input from industry leaders, the courses are relevant to the latest industry developments and prepare students for what to expect in the future.
Highlights and benefits
Earn a digital badge — For each course completed, earn a digital badge through MyCreds™ to verify your demonstrated knowledge and skills
Become career-ready — Prepare for a career in the cannabis industry
Real-world knowledge — Learn from experienced industry professionals
Online delivery — Enjoy the flexibility of online learning and complete this program from anywhere
Top 40 under 40
Congratulations to Amber Craig from FOUR20 on being named one of Avenue Magazine's Top 40 Under 40 for 2022. Amber developed and teaches the Cannabis Marketing in the Retail Sector in Cannabis Education at Mount Royal University.
View courses
Top 100 Magazine's Top 100
Congratulations to alumnus Serena Donovan on being named one of The Top 100 Magazine's Top 100. Serena is the owner and president of Because You Cann, a micro-cultivation facility, and MaryJane Manor, Canada's first cannabis boutique hotel in Mossleigh, Alberta.
View courses
Course schedule by semester
Fall
(Sept. - Dec.)
Winter
(Jan. - April)
Spring/Summer
(May - Aug.)
Quality Assurance in the Cannabis Industry
•
•
•
Commercial Cannabis Production
•
•
•
Cannabis Marketing in the Retail Sector
•
•
•
Retail Cannabis Management
•
•
•
This schedule is subject to change. Courses start on various dates within each semester. Fall schedule and registration is available in June; Winter schedule and registration is available in November; and Spring/Summer schedule and registration is available in March.
Course materials and information
Courses are online and may include:
Discussion forums
Recommended readings
Assignments
Quizzes
Videos
Each course requires approximately 15-20 hours of study per week. Time spent may be specific to each individual and their knowledge of the industry. Courses are intended to be completed by anyone working full time and the hours for completion are somewhat flexible within determined timelines.
Once you have registered and the course starts, you will have access to the recommended course materials and information on assignments and learning outcomes.
Career opportunities and qualifications
There are many facets of the cannabis industry in which to seek employment. Where you end up in the industry will depend on your interests, strengths as an individual, previous work experience and educational background.
Licensed producers (LP) production facilities
Go to Health Canada's website for a list of licensed producers. Key jobs available in the industry are reflected in the four topics of these courses: growers, regulators, marketers and customer service experts.
Investors and applicants
These courses help you distinguish yourself from others operating in the cannabis industry with no formal training.
Suppliers
There are many different suppliers to the industry, including fertilizer manufacturers, lighting distributors, irrigation equipment suppliers, record keeping software, medium distributors and many more. Suppliers who want to supply equipment to a licensed provider or an applicant require guidance on regulations and how they can best comply with them.
Employment opportunities
The job and volunteer opportunities that are posted on the above website are provided solely for the student's information. Mount Royal does not endorse, screen or evaluate these opportunities and has no control over the accuracy of the postings or the quality or safety of the opportunities advertised. It is the student's responsibility to investigate these opportunities to ensure that they are appropriate for the student and meet the student's expectations. If the student is successful at obtaining a position from one of these postings, the student is solely responsible for its employment or volunteer relationship with the external organization or business.
Frequently asked questions
What is Cannabis Education at Mount Royal?
Cannabis Education is a set of online courses that examine various aspects of cannabis production in Canada. The curriculum has a strong focus on understanding and complying with the Cannabis Act.
Will there be a certificate upon completion?
For each course completed, earn a digital badge through MyCreds™ to verify your demonstrated knowledge and skills.
Do I have to take all of the courses?
No. The courses you choose depend on which aspect(s) of the industry you're interested in. For some students, taking all courses is appropriate. For others, enrolling in one or two makes the most sense.
What does a course consist of?
All courses are fully online and run for 8 to 12 weeks. Course formats include discussion forums, recommended readings, quizzes and graded assignments.
How much work will it be?
Time spent may be specific to each individual and your knowledge of the industry. Students should expect to spend approximately 15 - 20 hours of study per week, per course.
Review your course schedule at the beginning of the course to best set yourself up for success.
What course materials are required and when will they be available?
Once you have registered and the course starts, you will have access to the instructor recommended course materials and information on assignments and learning outcomes.
Who is teaching the courses?
Instructors are highly qualified individuals with industry expertise in cultivation, quality assurance, retail, regulatory compliance and production.
If you complete a course, or courses, what kind of job would you be prepared for?
The curriculum has been developed for those interested in working for or with:
Licensed Producer (LP) production facilities, including growers, regulators, quality assurance associates, marketers and patient experience/customer service experts
Retailers, including store managers, key holders and budtenders, retail managers
Investors and applicants
Suppliers to the cannabis industry, such as fertilizer manufacturers, lighting distributors, irrigation equipment suppliers, record-keeping software providers and medium distributors
Placement within the cannabis industry will also depend on an individual's qualifications, education and previous experience, but the specialized knowledge gained in these courses can give applicants a competitive advantage.
Gabriel Bélanger, Eng.
Gabriel Bélanger is a Chemical Engineer working with licensed producers. He designed a variety of cannabis cultivation and processing facilities in Canada from vertical cultivation systems to supercritical CO2 and solvent extraction plants. He worked as the Cannabis Project Manager for a major engineering consulting firm and served as Operations Manager for a licensed producer in British Columbia where he oversaw the construction of the greenhouse and started the extraction facility.
Gabriel founded a consulting company to help businesses build high-quality facilities, implement best practices and optimize their investment. He has been teaching courses on commercial cannabis cultivation and processing for more than two years.
Claire Buffone-Blair, Insights Matter
Claire brings over 20 years of experience leading organizations and developing communications strategies for the sport, technology, and cannabis sectors. Claire has worked closely with all levels of government both nationally and internationally and is skilled at building lasting relationships with community leaders and industry stakeholders.
In 2005, Claire was a senior executive at Own the Podium, a national sport initiative that helped Canada's Olympic team win the most gold medals of any nation at an Olympic Winter Games. As the Director of Operations, she oversaw all aspects of the organization's operations, public affairs, communications and marketing activities.
Following Claire's success at Own the Podium, she used her start-up skills to relocate, build and launch Canada's Sports Hall of Fame in Calgary, Alberta.
After leaving her role as President and CEO of Canada's Sports Hall of Fame, Claire and her business partner established Insights Matter, a national market research company that uses innovative approaches to help companies increase their market position.
In 2017, Claire entered the nascent cannabis industry where she established the communications and government relations functions at Sundial Growers, an Alberta-based licensed producer. Claire left Sundial Growers in 2019 to support The Green Organic Dutchman's launch of its medical program in Western Canada.
In her spare time, Claire enjoys competing in triathlons and volunteering with various organizations.
Steve Clark, 314 Pure Cannabis Ltd. & Founder of Canadian Cannabis Exchange
Steve Clark is a successful business professional and entrepreneur with a passion for the Canadian cannabis industry. Steve is a co-founder and serves as the Chief Operating Officer at 314 Pure Cannabis Ltd, a fully licensed Alberta based cultivator. He is also the Founder of the Canadian Cannabis Exchange, an integrated online business to business platform facilitating the legal movement of cannabis, hemp and products throughout Canada.
Drawing on years of experience in business development, logistics, physical and financial trading, Steve brought this knowledge to create a robust supply chain in the cannabis industry. He began his career working for one of Canada's largest oil marketers and ultimately moved to build a commodity trading office for a multinational corporation as Manager of Trading & Logistics. During this time, he leveraged his operational and execution expertise to generate consistent returns and build global relationships.
In 2018, Steve moved forward to develop and launch 314 Pure Cannabis, bringing values of reducing the environmental footprint, and implementing green technology in the custom-built cultivation facility. Recently, Steve has led the Canadian Cannabis Exchange's rollout of standardized deal structures to its 100+ licensed members and employs a comprehensive approach to hemp and cannabis logistics.
Steve enjoys volunteering in the community and has been serving as the Volunteer and Project Coordinator at a Tanzania-based school and orphanage, LOHADA, for the past nine years.
Amber Craig, Chief Marketing Officer, 420 Premium Market
Amber is an experienced marketing and media professional, considered a veteran in the Alberta cannabis industry. She got her start in cannabis in 2013, when she helped launch the first medical cannabis recreational brand in Alberta, 420 Clinic.
Amber's career started in communications and media and eventually folded over into advertising and marketing which led to her starting a small marketing firm in 2011. Having worked with various industries and in numerous aspects of marketing, her past experience has served her well as she moved into a brand new and heavily regulated industry with cannabis.
In early 2018, she was part of the branding and launch of the Alberta cannabis recreational retail brand, FOUR20, which has been touted as being a trailblazer for being one of only two stores that would be open on day one of legalization in Calgary, Alberta. The early days of legalization earned them international media exposure and strong brand power.
In Amber's current role as Chief Marketing Officer at FOUR20, she is involved in many aspects of managing the business, but still drives the marketing and branding efforts of the company and their 13 operating locations. Amber has been intimately involved in the launch of two legal cannabis companies, government and media relations, brand and community building and navigating the strict marketing restrictions in a successful way.
Amber is also the Editor of 420 Lit Magazine and a contributing writer for Lift & Co and has spoken at many marketing and cannabis conferences and events.
Joel Darichuk, General Manager, 314 Pure Cannabis Limited
Joel has worked in the Cannabis industry for over 10 years, focusing on packaging development and automated production systems. Joel started his experienced career as a founding member of his family's company over 25 years ago. With his 3 brothers and highly focused parents they grew and expanded their operations to become a leader in packaging and manufacturing in Western Canada. Joel's main goal was to increase the knowledge and education of the plastics industry as well as to grow the manufacturing and technology sector in Western Canada, working with many educational institutes and organizations.
Joel worked directly with operations and regulators on developing and structuring the roll out of legalization in Colorado, Washington, California and throughout Canada. His knowledge in a wide spectrum of industries adds to his experience and expertise for structuring operations and developing high performance production flow. Stepping away from his family's operations to pursue other opportunities and growth, Joel currently is the General Manager of 314 Pure Cannabis in Crossfield Alberta.
He is helping to lead the team at 314 Pure to develop and implement new innovative technology and methods to increase yields and streamline Cannabis production. He is still following his core values of increasing education and knowledge in this ever changing and growing Cannabis industry.
Serena Donovan, CEO, Because You Cann Inc.
Serena was a student of Mount Royal University's Cannabis Education Program in 2019. She is the CEO and sole owner of Because You Cann Inc. the 2nd Health Canada licensed Micro Cultivation facility in Alberta and 25th in Canada. She is currently serving a term as an elected official for Vulcan County. She and her husband are proud farmers in Mossleigh, Alberta. They have five children between the two of them and three grandchildren. Serena became intrigued with cannabis after seeing the positive results the cannabis plant had in her life as a medical patient. She decided her love for the plant could also be a way to diversify the farm. Her daughters have returned to rural Alberta to "grow" with her and she is pleased to offer employment to 8 local residents. The goal has been and continues to be to empower women and their cannabis use, free of judgment and to end the stigma. She is looking forward to seeing her products on shelves in stores very soon.
"It's an exciting time to be part of an emerging industry and I'm proud to be able to show my daughters that through the literal blood, sweat and buckets of tears, we made this dream come true."
Erin Gratton, Gratton Consulting
Erin Gratton, CHRL, is a medical cannabis patient, advocate and a nationally accredited HR leader who specializes in employee learning, onboarding and workplace rights-based education initiatives. She currently supports clients through her independent practice, Gratton Consulting.
Her early recruitment experiences in 2000 for the evolving and struggling industrial sector in the Waterloo region shaped many of her HR values to date. She then transitioned into global corporate HR, in various education roles from classroom delivery to learning strategy, prior to opening Gratton Consulting in 2012. Having worked with a range of medium, large and small start-up clients from various industries, she was well prepared to transition into the cannabis industry.
Following a significant medical crisis, Erin sought her medical cannabis authorization. Erin transitioned into the Canadian cannabis industry and patient advocacy in 2018. Cannabis played a significant role in her return-to-work transition, which led to her volunteer role with SheCann Cannabis supporting the medical cannabis community.
Erin founded High Values in 2019, an organization that played a pivotal role in pushing the conversation in Canadian cannabis around workplace harassment, accommodation, gender inclusion, and intersectionality. Erin's work has been featured in various publications and podcasts including Leafly, WeedWeek News, The Dopist, and more. She has been spoken at several conferences, and more recently on the WWC Conference's Diversity & Inclusion panel in May 2020.
Annaliese Kibler, Director, Regulatory Affairs, Aurora Cannabis
Annaliese is a consumer, plant scientist, and an avid ambassador of Cannabis. Annaliese completed a BSc. and MSc. in Plant Sciences, with a focus on medicinal and endangered plant species.
She began her career in cannabis production and research when the MMPR first came into effect in 2014. Combining her love of cannabis and community, she continues to work in the industry at Aurora Cannabis Inc. in a variety of roles and is currently the Director of Regulatory Affairs. She volunteers as an advisory board member to various university cannabis programs, as well as the ACMLA. She is a co-founder and current VP of Operations at CaneXions and former co-chair of Women Grow in Vancouver. She is also a trained Cannatherapy Consultant supporting enthusiasts and their intentional use of cannabis. Recently, she has just bought a 6-acre farm to transform into a regenerative permaculture space for medicinal plants, including hemp.
Jay Rosenthal, Co-Founder and President, Business of Cannabis
Jay Rosenthal has a 20-year career at the intersection of media, business, politics, and policy — especially as it relates to heavily regulated industries. He is the Co-Founder and President of the Business of Cannabis, Canada's authoritative source for news and analysis of the cannabis industry. As President, he provides context and insight into this dynamic and ever-changing Canadian sector.
A sought-after media commentator on cannabis related issues, Jay has appeared on CBC Radio, CBC News Network and CBC's Metro Morning, The Globe and Mail, BNN Bloomberg, and Breakfast Television. He is also a contributor to The Huffington Post. In April 2019, he was nominated as the 2018 Cannabis Person of the Year at the O'Cannabiz Awards.
With a background in government, Jay launched several successful consultancies and start-ups before launching Business of Cannabis. He began his career in the US Capitol, working for United States Senator Barbara Boxer. Moving to the Bay Area in the late 90s, he deepened his interest in the intersection of politics and technology, serving in the administration of the Mayor of San Jose, the 10th largest City in the US and the heart of Silicon Valley.
Jay also founded a strategic communications firm that worked with Fortune 500 companies, and launched and sold an online publication which focused on California politics. From 2013 to 2017, Jay directed special projects at Public Inc., a social impact marketing agency, where he led two separate Public Health Agency of Canada-funded projects focused on workplace health and wellness.
Program questions?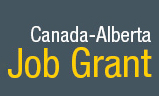 Funding opportunities
This program qualifies for the Canada-Alberta Job Grant and other funding opportunities. Learn more.
Required fields are indicated by .