Format
4 required courses (160 hours)
Duration
Complete in 8 months, or up to 3 years
Cost
Courses start at $2,399 (with funding available)
Applied Machine Learning (AML) is a subset of Artificial Intelligence (AI) which enables computers to 'learn' to improve their performance on tasks, without explicitly being programmed. AML has given us self-driving cars, practical speech recognition, effective web search and a vastly improved understanding of the human genome.
With our suite of four AML micro-credential courses, you will gain the necessary knowledge and hands-on skills to support data-driven business organizations and leverage AI technologies. You will also use a production-grade Machine Learning platform to ensure that your learning outcomes are aligned with the relevant skills and competencies that are demanded by today's employers.
This program is ideal for professionals in engineering, procurement and construction (EPC), energy, technology, supply chain, logistics, aviation and more, who are looking to enhance their understanding and develop their skills in AML. Recent post-secondary graduates can also benefit from expanded career opportunities from the knowledge and skills gained through these courses. No previous experience with computer programming or coding in AI or Machine Learning is required.
Delivery: There will be three live, online sessions per course facilitated by the instructor that take place at scheduled dates and times via Google Meet.
Duration: Courses are between four and six weeks in duration. The listed course hours are the estimated time to review the online learning material. Your actual time spent completing assignments may vary.
Materials: All course materials are included. Tuition fee includes access to the production-grade Machine Learning platform for the duration of the course.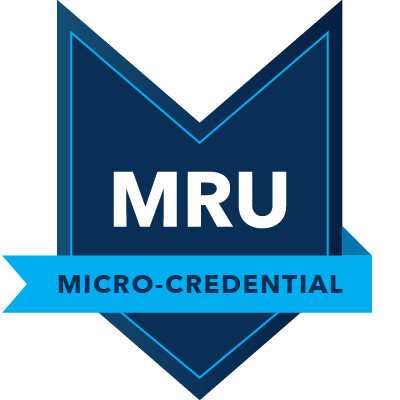 Micro-credentials
Each course in the ESG Reporting Extension Certificate is a designated micro-credential offered through the Faculty of Continuing Education. Our micro-credentials enable recent post-secondary graduates and established career professionals to develop and demonstrate specific skills that employers need. Complete a micro-credential course to earn a digital badge that you can share online so employers can verify your achievement. Learn more.
Highlights and benefits
Become career-ready | Prepare for a career in Applied Machine Learning or enhance your existing career
Earn a recognized credential | Complete all four courses to earn an Applied Machine Learning Extension Certificate
Earn a digital badge | For each course completed, earn a digital badge through MyCreds™ to verify your demonstrated knowledge and skills in Applied Machine Learning
Real-world knowledge | Learn from experienced industry professionals
Online delivery | Enjoy the flexibility of online learning and complete this program from anywhere in Canada
Scale AI funding opportunity
Mount Royal is proud to partner with Scale AI, which provides funding for working individuals who want to fast-track their AI training and skills development.
Courses in this program are approved for funding from Scale AI. Eligible learners may receive a grant of up to 50% of the tuition fees (excluding HST, if applicable).
Please note: To receive this grant, you must first apply and be approved before you register for our AML courses.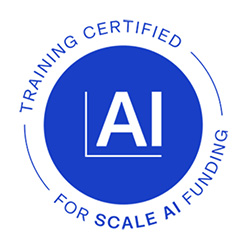 Learn more and apply
Course schedule by semester
Fall
(Sept. - Dec.)
Winter
(Jan. - April)
Spring/Summer
(May - Aug.)
Foundations of Machine Learning
•
•
Machine Learning Models - Classification & Regression
•
•
Deep Learning, Natural Language Processing and Computer Vision
•
Machine Learning Applied Business Project
•
This schedule is subject to change. Courses start on various dates within each semester. Fall schedule and registration is available in June; Winter schedule and registration is available in November; and Spring/Summer schedule and registration is available in March.
Program questions?